If I told you that 'your aura is
pink

and there's LOVE all around you', what would you say?
If you said "Who really cares and WTF am I supposed to do with that information?" you're in the right place, my friend, because all you'll find here is
grounded. practical woo.

Introducing
Channel YOUR Light
Your deep dive journey to total self-trust through the gift and practice of channeling.
In Channel YOUR Light, you'll learn to:
The only true guidance for you comes from you.
You always thought that by the time you reached this stage of life, you'd have more confidence in what your purpose here really is.
You'd finally stop spinning in circles wondering:
"Was that my intuition, or did I just pull that out of my ass?!"
I'm sorry if I'm the first person to ~E N L I G H T E N~ you on the subject , but integrating and living by your inner knowing can feel lonely, scary, and full of more questions than answers–
That is, until you learn the practices that build up a serious bank of self trust.
Maybe you're sitting there thinking "But is she talking to me? Can I REALLY channel?!"
Nearly all of my students are worried they "aren't gifted enough" and they're "not ready.".
~ And every. single. one. of them came away being able to do it. ~
Lisa is everything I want in a teacher: she's a clear transmission of the ideas she's imparting, i.e., she lives, breathes and walks the talk. I love that she's also articulate and enthusiastic; I also appreciate that she's extremely organized and on time. I found that Lisa offers the ideal balance of care (holding, shepherding, checking in, offering feedback) and challenge (stretch assignments, paradigm shifts and the occasional shove out of the nest). I've evolved and grown under her wing and would gladly study with her again and again.
Keylan Q
Graduate, Channel Your Light Cohort 2
I really want you to know: You have changed my life! Waaaaaay back (was it late 2017?), when I had just learned hypnotherapy and signed up to create a business around it, and you gifted me your original channeling class... whoa, that opened totally different doorways. Thank you for helping me expand my vision and my trust! I wouldn't be here (at the most fun and fulfilling point of my life) without you
Vicki J
Graduate, Channel Your Light Cohort 2
I would say you are getting the channeling training plus much more. You get the possibilities of your soul's growth, you get confidence building, with trust infused in it. It feels like magical exploration, not just basic channeling.

Best part? The discussions and the support the group gave. It's hard to find the right people to discuss things with in a trusting environment.

Krista H.
Graduate, Channel Your Light Cohort One
Are you willing to stop wondering if your channeling abilities are "real" and just trust yourself already?
In  Channel YOUR Light, you'll spend 6 months warmly held in a safe container where you'll nurture self trust, deepen your channeling skills, and embrace your inner Woo nature.
All done in a supportive group dynamic with 1 to 1 mentorship.
Channel Your Light training includes
The landscape of our time together in this sacred container
You (yes, you!) can channel your own guidance easily.
You can grow your self trust beyond what you can imagine right now and use channeling to bring more peace, self-assurance, and creativity into your life and the world at large.
My mother was highly intuitive and I grew up watching her trust her own knowing, and by doing so, learned to trust mine implicitly.
What I found when I moved out into the world is that a lot of people have *not* been encouraged to open their channel, and that self-trust is seriously lacking.
Everywhere you look, there are people outsourcing their own authority to some guru on YouTube (or in D.C.
).
I believe that to speak of spiritual "gifts" is a misnomer, because truly everyone is "gifted."
You know your own answers.
You won't find any gurus around this place. I encourage and support YOU in bringing through what you know and trust.
Period.
So…what's standing between you and your inner authority?
Does this sound like you?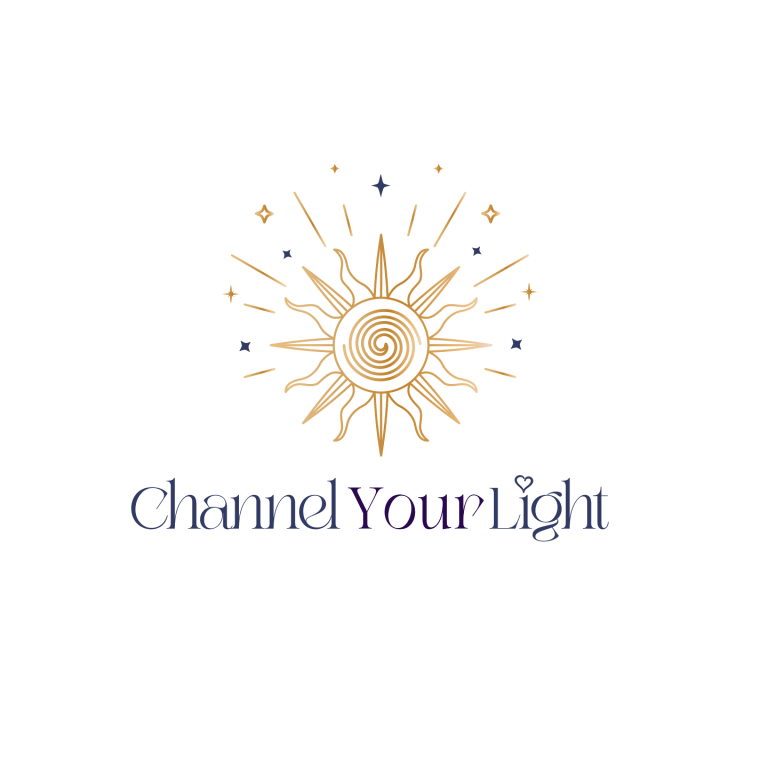 "Not just a course, it's a transformational experience."
This six-month container is a safe space to expand your intuition and so much more.
Practical lessons are combined with live group practice and 1:1 guidance from Lisa, all aimed at helping you trust your inner guidance like you never have before.
May I answer your questions?
How do I know I'll be able to channel?
You don't know for sure. That's where you have to let go of your fears and lean way in to the trust. (Many in the other cohort worried about the same thing and they were all able to do it by the end of the training.)
Are there any prerequisites needed to join?
Nope! Come just as you are however you are and go from there. If you've never done this before, I think you'll be surprised at what transpires for you during the course of the term.
When does it start?
In late September, we'll have a 90-minute orientation to get to know each other a bit and talk about what's coming. In October, we'll begin the formal training with twice monthly two-hour sessions and will continue through March 2022.
How much time will I need to dedicate outside of class?
You'll have two meetings with your class partner each month which can last about 30-45 minutes each. In addition, there will be different types of homework each month depending on what we're doing. I'd estimate 2-3 hours of outside work.
What's the biggest challenge I'll face in class?
Letting go of doubt - in yourself, in your ability to bring through guidance, in what you bring through. That's the key to it all. (And guess what? You totally will.)
What else do I need to know?
ONE BIG THING: You'll need to be on all the calls live (barring an emergency) because the group dynamic is one of the most important keys to this work. If all this scares and intrigues you, then it's likely your next step. 🔥
Flexible payment plans available
Notes of encouragement from those who came before you:
Get out of your own way. This means to trust your intuition, play with it often and have fun. It will all be worth it beyond your expectations. -Student
If you are looking for a way to develop your channeling skills and to trust yourself more, this is the place to do it.
Jump in! This is the time for you to be 'You'. This journey helps you take back your inner knowing, and encourages you to act on it. Small changes make for big results!
You've always been intuitive, and you KNOW that to be true. Yet trusting your inner knowing, amidst all the noise and opinions from others? It can be so overwhelming, right?
Especially when you don't really have people in your life who get it.
That changes now as you join our deep dive into Channel Your Light.
I know you're wondering about….
What everyone is saying testimonial
What I got from Lisa is someone who focuses on ME and what's aligned for ME rather than applying a cookie-cutter approach and what's worked for them.
When I didn't know which way to go, you led the way. When I did want to go in a specific direction, you helped me see what's possible, opening my eyes to bigger than imaginable possibilities. You helped me be okay with me!"
She helped me fine-tune my offerings and my way of working with my clients in order to have more joy, creativity and spaciousness every day. Lisa is an amazing person to have in your corner—one who honors who you are here to be—and you can deeply trust what she has to say.

Since you've read this far,
here's the woo-tastic version of my bio.
I am that eccentric aunt who will get you into trouble (and back out again) and the one you can tell stuff you can't tell anyone else.
I deliver interesting messages from Angels and Guides and assorted dead peeps. Prince is pretty much my Mentor-in-Spirit.
You never know what's going to come out of my mouth! But my agreement with the guides team is that they deliver practical, actionable guidance.
I am a Certified Divine Oracle for Higher Wisdom, and one of the clearest channels you are likely to meet.
I believe that skills show up when we are ready to work with them. Your undertaking of a course like this one is a clear message to your Guides team that you are ready.
And I am ready to support you every step of the way!